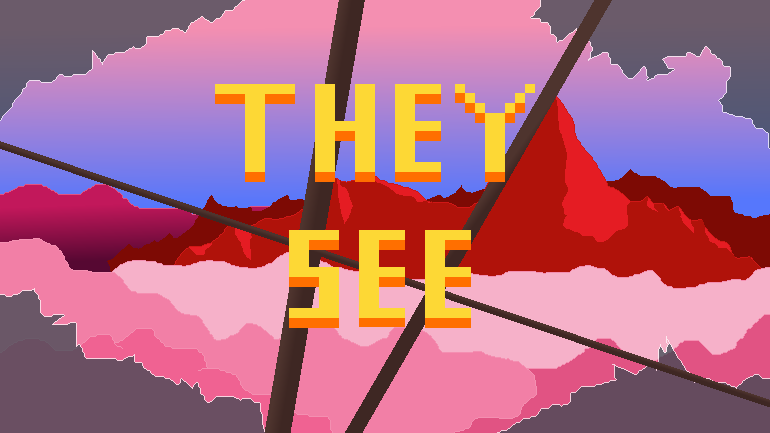 They See
A downloadable game for Windows
This is my game for the Community Game Jam, 2019. It was made in 5 days (with haste)
'They see' is a platformer, heavily inspired in the game Celeste Classic, for the Pico 8 (Surely it would also be heavily inspired by the main game, but i haven't played it yet, forgive me). In 'They see', you play in a beautiful world, until you find glasses that help you see reality. With these glasses, you can jump from and to this reality with each dash.
Not wanting to make this a speech, i would like to thank all the organizers of the CGJ. This is actually the first game i finish. (And take "finish" with a grain of salt, but i'm still proud of it.)
I hope you like it, and don't find it too infuriating.
Controls:
Jump with Z
Dash with X
Move with Arrows
The jewels will allow you to dash one more time, regardless if you touched the floor or not.
(If you are confused about how this game is played there is a full walkthrough here:
)

You can play a WEB-GL version of this game completely in-browser here: https://mordelllang.itch.io/they-see-web-gl
Download
Click download now to get access to the following files: